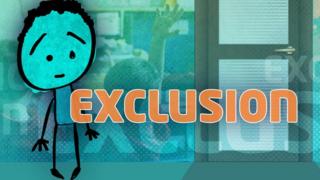 Hayley looks into school exclusion
Hayley has made a special Newsround report looking into the issues around excluding children from school.
Sometimes children do misbehave and schools can try to stop that misbehaviour. They can send you out of the class or in extreme cases, they can exclude you.
The Children's Commissioner for England, Dr Maggie Atkinson, is someone who speaks out about children's rights and she has carried out research that suggests 1 in 20 schools are breaking the law, by excluding children without recording it.
If the school's local authority is not told about an exclusion, it could mean children are missing out on an education without the government being aware.