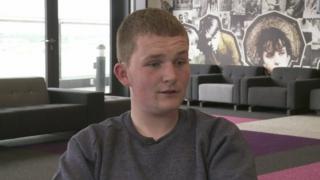 Hayley meets Michael
Michael's problem with authority figures saw him labelled as a troublemaker. He fought and was regularly in trouble with the law. His negative attitude carried over at school. Other pupils began distancing themselves and teachers became worried by his poor attendance and performance.
Then Michael joined an xl club; his negativity stopped, his school work improved and he discovered a passion for youth work.
Michael lives in Bute, Scotland and is being helped by the Prince's Trust scheme for expelled pupils.