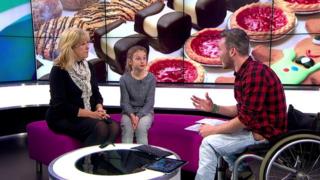 Do you have a food allergy?
Going out to eat somewhere can be tricky for people who are allergic to certain foods.
But now new rules mean that food businesses, such as restaurants, cafes, canteens and takeaways will soon have to provide allergy information about what the food contains.
They'll have to go through every dish they serve and make a list available of the allergens they contain.
There are 14 different foods that can cause an allergic reaction.