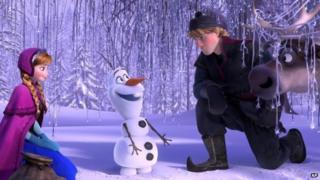 AP
The follow-up to the hit film Frozen will be screened as a warm up to Disney's new movie, Cinderella, when it's released in March 2015.
Frozen Fever will not be a full length feature film but will include characters Anna, Elsa, Kristoff and Olaf the snowman.
The plot will see Elsa's icy powers threaten to ruin Anna's birthday party.
Disney say the follow-up will be shown in cinemas before the "live action" version of Cinderella starts.
Record breaker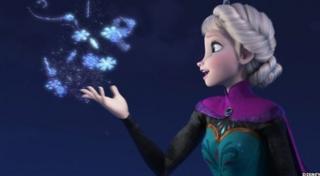 Disney
Frozen has made more than £800m at the box office making it the biggest animated film of all time.
The animated hit has sold more than three million copies on DVD and Blu-ray and is on track to become the biggest seller of the decade, according to the Official Charts Company.
Disney hope putting the film on before Cinderella will help their new movie enjoy a similar success.
They announced the idea for Cinderella n 2010 following the success of its live-action version of Alice in Wonderland, directed by Tim Burton.
The film will be released in UK cinemas on 27 March, 2015.