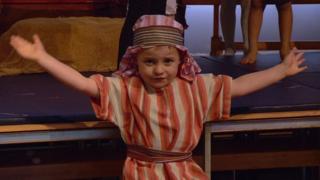 Are Nativities changing?
With Christmas just around the corner many of you will be preparing for a festive show or nativity play at school.
But a new survey suggests you're more likely to be playing characters like pop stars, footballers and aliens than wise men and shepherds.
The research, by the parenting website Netmums, surveyed more than 2,000 parents.
It suggests that only one third of schools are putting on traditional nativities with lots of them now going for a more modern option.
Ricky has been finding out more...
Watch more Newsround videos