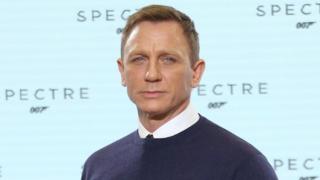 Spectre Bond movie details revealed
The title of the next James Bond movie has been revealed as Spectre.
Spectre is the name of an international criminal organisation that featured in the early Bond movies.
The movie starts shooting on Monday and will star Daniel Craig again.
It's set to be released in cinemas in October 2015.
BBC journalist Lizo Mzimba gives us the inside gossip from the launch event at Pinewood Studios in Buckinghamshire.
Watch more Newsround videos