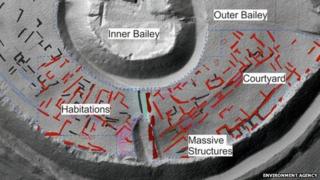 Environment Agency
A medieval city buried underground has been mapped in detail without any digging.
Experts used scanning techniques to work out what buildings lurked underneath the surface of Old Sarum, which existed around 1,000 years ago.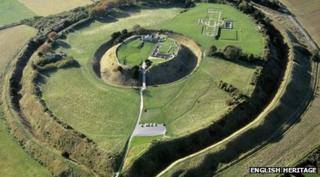 English Heritage
They discovered about 100 homes, including kilns that people would have used for cooking.
There's also a big courtyard at the site, which is near Salisbury in Wiltshire.
Old Sarum originally started out as an Iron Age fort back in 400 BC.