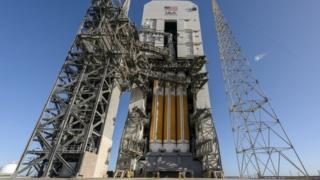 'Mars ship' set for test flight
An American space capsule that could help get humans to Mars is making its first test flight on Thursday.
The Orion capsule will be launched into space on a powerful Delta rocket from Cape Canaveral in Florida.
Watch Ricky's report here.
More on the story - .
Watch more Newsround videos