A space capsule that could help get humans to Mars has had its first test flight put back.
The Orion capsule was due to be launched into space on Thursday.
But it had to be called off because of winds, technical problems and a boat getting too close.
US space agency Nasa will try again on Friday.
No people will be on board when it does blast off from Cape Canaveral, Florida.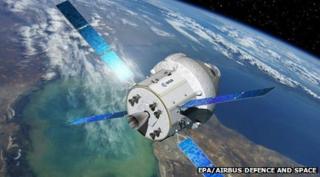 EPA/AIRBUS DEFENCE AND SPACE
The plan is for Orion to go twice around Earth and rise to a height of almost 6,000km.
Orion is being developed alongside a super powerful new rocket that will be unveiled in 2017 or 2018.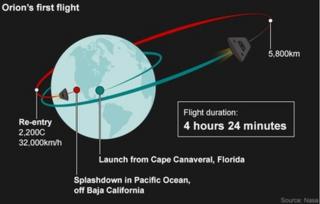 A human mission to Mars is still probably around 20 years away.