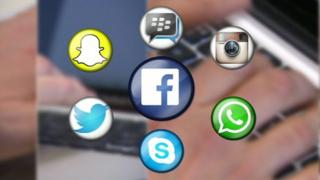 School asks parents to ban Facebook
Teachers at a primary school in Lincoln have sent a letter to parents urging them to stop kids as young as 10 using social media sites like Facebook.
Facebook's rules say you can't have an account until you're 13.
But the teachers say it's causing problems in class and disrupting lessons because kids are ignoring safety guidelines.
The letter went to Year 6 parents warning of the dangers of social media and how using it could affect learning.
Research by media organisation Ofcom suggests about one in five children aged 8 to 11 have their own social media account.
Some parents feel that schools shouldn't be getting so involved in kids' lives outside the gates.
Using social media in the school isn't allowed but the teachers are worried about the effects of pupils using the sites outside school time.
They say online bullying and chatting can distract from school work.
Facebook says many kids lie about their age to get around its rules - and many accounts are set up for children by their parents.
Watch more Newsround videos