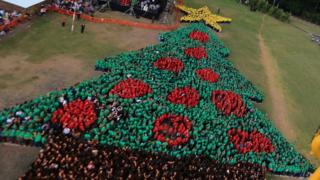 World's biggest human Christmas tree
A new world record has been set for the world's largest human Christmas tree.
A total of 2,945 people dressed in different colours got together in Honduras, central America, to make the shape of a giant tree.
They beat the previous record by a thousand people.
Watch Hayley's report for more.
Watch more Newsround videos