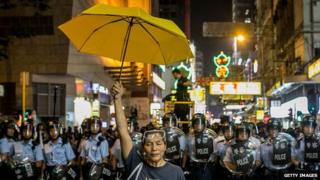 Getty Images
Protests have been going on in Hong Kong for more than two months.
Read our guide to what's happening in the south-east Asian city.
The history of Hong Kong and China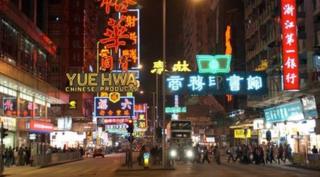 Hong Kong is a region in south-east Asia, smaller than the area of Greater London. It has a population of roughly seven million people.
It was run by Britain up until 1997, when it was handed over to China.
But a special agreement with China means that Hong Kong still has a number of freedoms, such as its own courts.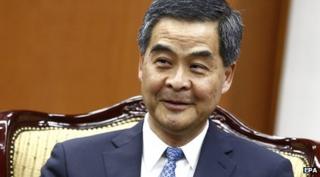 EPA
How did the protests start?
The protests are over the upcoming election of Hong Kong's next leader, or chief executive, which will happen in 2017.
China has promised that everyone in Hong Kong will be allowed to vote for the new leader - something that hasn't happened before.
But, in August 2014, China said it would have the final say on who the candidates would be.
This sparked mass protests at the end of September, with tens of thousands of people crowding the streets.
After more than a week, things started to quieten down, although hundreds of protesters stayed put in camp sites.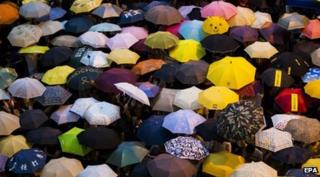 EPA
Violence flared up again on 1 December when police clashed with protesters who tried to surround government offices.
What do the protesters want?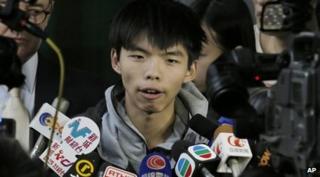 AP
The protesters want Hong Kong's people to get a full say on the next leader without any interference from China.
They're worried that China's leaders will stop candidates who don't agree with them.
Talks between the protest leaders and Hong Kong's government haven't worked things out.
Does everyone in Hong Kong agree?
Not everyone in Hong Kong agrees with the protesters.
Some people think the protests are damaging to Hong Kong and its relationship with China.
Business leaders are also worried that demonstrations will hurt shops and other businesses there.
Others, including Hong Kong Chief Executive CY Leung, argue that getting to vote for a new leader is already a big step forward for Hong Kong.