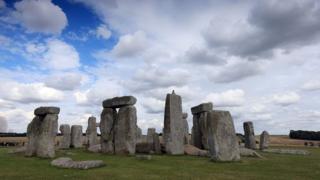 PA
Plans to build a road tunnel going past Stonehenge have been announced by the government.
At the moment, a busy major road, the A303, runs next to the world famous prehistoric monument in Wiltshire.
It's hoped the new 1.8-mile tunnel will mean that the sight and noise of traffic jams will be a thing of the past.
The tunnel is part of a big £15billion plan to improve roads across England.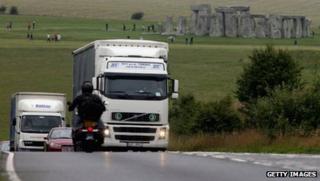 Getty Images
Stonehenge dates back 5,000 years and started out as a prehistoric burial site.
A previous plan to build a tunnel along the route was dropped in 2007 because there wasn't enough money.
Deputy Prime Minister Nick Clegg has said that the new plan would "get the funds it needs".