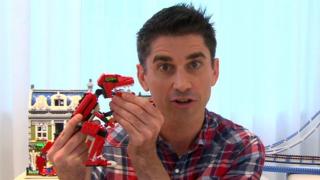 Lego designer's top building tips
Lego is now the world's biggest toy company, with billions of bricks being made every year.
Hayley's travelled to the Lego HQ in Denmark to uncover .
In this web exclusive clip, Lego designer Jamie Berard gives us some top tips for those who like to get creative with their bricks.
Watch more:
Watch more Newsround videos