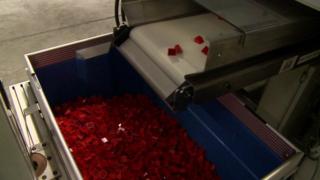 How do Lego make their bricks?
This year Lego became the world's biggest toymaker, overtaking Mattel, the brains behind Barbie.
In this behind-the-scenes clip, Lego press officer Roar Rude Trangbæk shows Hayley how the little bricks are made.
Twenty billion Lego bricks, characters, buildings and pieces are produced each year in this factory alone and shipped to 130 countries around the globe.
Watch more:
Watch more Newsround videos