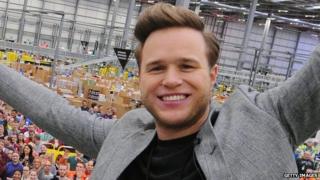 Getty Images
You could say that Olly Murs has 'Never Been Better' - his latest album has gone straight to number one.
Never Been Better is Olly's third chart-topping album of his career.
The 2009 X Factor runner-up tweeted: "Absolutely buzzing right now! You lot are simply legends! I want to kiss you all."
In the singles chart, the new-look Take That have rocketed to the top with These Days.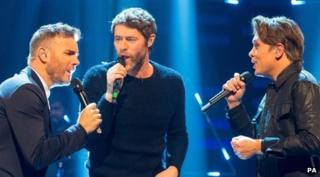 PA
It's the band's 12th number one single and their first as a trio after Jason Orange quit the group in September.