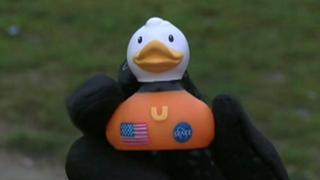 Astroduck blasts off into space
British astronaut Tim Peake will soon be heading off to the International Space Station but he isn't the only astronaut from the UK leaving this planet behind.
Because earlier this week a very special spaceman or should that be space duck blasted off into space.
Hayley's got more on the story, which is out of this world.
Watch more Newsround videos