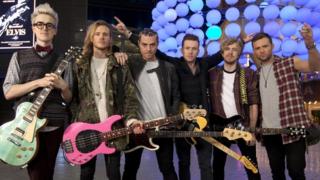 Super-group McBusted chat to Newsround
Imagine taking two massive bands and putting them together to make a super group!
Well that's exactly what McFly did when they joined forces with Busted - a band they grew up with when they first started out.
Ricky caught up with four members of the band - Tom, Dougie, Danny and Matt - to talk about their new music and set them a massive band mashup challenge too.
Watch more Newsround videos