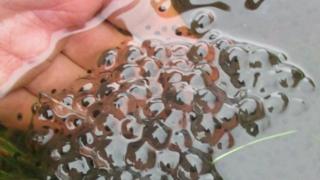 Frogspawn appears earlier than expected
We're only two days away from December but three months before it's supposed to appear, frogspawn has been spotted in some parts of Britain!
And it could all be down to the weather.
Frogs usually lay their eggs in March but experts say they could be confused by the mild weather we've had this autumn.
The spawn, which has appeared in Cornwall, could be the earliest sighting in ten years.
Watch more Newsround videos