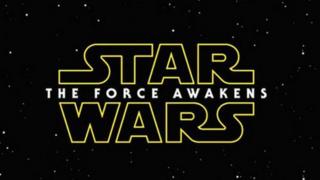 Star Wars The Force Awakens trailer
The trailer for the new Star Wars movie has been released.
The Force Awakens is the seventh film in the franchise and the first of a new trilogy of sequels.
It's not due to be released until 18 December 2015, but a special minute-and-a-half teaser clip was put online on Friday.
The new film is set 30 years after the end of Episode VI, Return of the Jedi.
It brings back original Star Wars characters Luke Skywalker, Han Solo and Princess Leia, which is sure to please some life-long fans of the films.
One cinema in Texas, USA, is showing the trailer 17 times in a row and hosting a big discussion between Star Wars experts.
Watch more Newsround videos