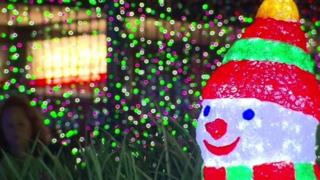 World's biggest Christmas lights display
Nearly 1.2 million Christmas lights have been put up in a shopping centre in Australia's capital, Canberra.
It's broken the record for the world's largest display of LED lights.
Lawyer David Richards and his army of volunteers set up the display to help raise money for a children's charity.
The lights are running on electricity donated by a local power company.
Watch more Newsround videos