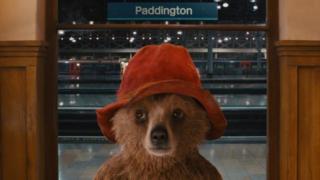 Paddington Bear stars on making film
Paddington Bear is hitting the big screen for the very first time.
The character was created by author Michael Bond more than 50 years ago and is well known for loving marmalade sandwiches!
The movie follows Paddington's journey from the forests of Peru to the bustling streets of London, where he's taken in by the Brown family.
Watch Ayshah's interview with Samuel Joslin and Madeleine Harris, who play brother and sister Jonathan and Judy Brown in the film.
Watch more Newsround videos