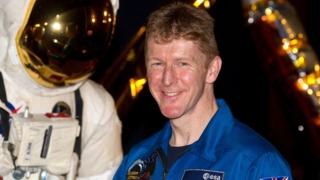 Space badge contest top six revealed
The top six entries in Blue Peter's space badge competition have been revealed.
Blue Peter launched a competition in September to design a mission patch for British astronaut Tim Peake.
It will be worn on his space suit when he goes to the International Space Station in November 2015.
BP's Lindsey joined Ricky in the Newsround studio on Thursday morning to go through the final six designs.
The winner will be announced on Thursday's Blue Peter at 5:25pm on CBBC.
Watch more Newsround videos