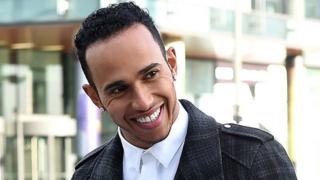 Lewis Hamilton's top tips for kids
Newly crowned Formula 1 world champion Lewis Hamilton has been giving Newsround his advice for children who want to follow in his footsteps.
And Martin caught up with him to ask how the next generation can get into the sport. Lewis told him: "There are loads of places you can go and just have fun on go kart tracks, and naturally that's how it has to be.
"Just go and have fun and see if it suits you and you enjoy it. If you do, you got to make sure you stick at school and work hard there.
"But don't let anyone tell you you can't do something because you can do anything if you put your mind to it."
See what else the world champ had to say by watching Martin's full interview here.
And you can find out
Watch more Newsround videos