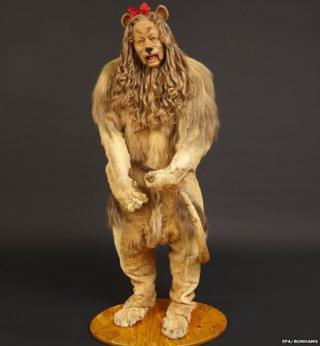 EPA/BONHAMS
The Cowardly Lion costume from the classic film The Wizard of Oz has been sold for almost two million pounds.
It was bought for US$3.07 million (£1.95 million) in an auction of loads of old movie memorabilia in New York, America.
The outfit was worn by Cowardly Lion actor Bert Lahr in many iconic scenes from the 1939 film. It's not known who the buyer is.
A piano from 1942 film Casablanca, also sold for $2.9m (£1.85m).