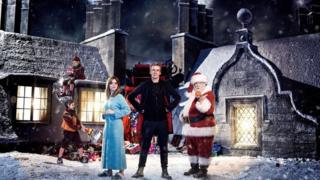 A new picture from this year's Doctor Who Christmas special has been released.
The festive programme's name has also been revealed as Last Christmas.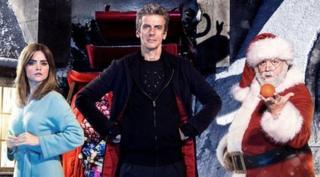 The image shows the Doctor (Peter Capaldi) standing with Clara Oswald (Jenna Coleman), in a dressing gown and slippers, and Santa Claus (Nick Frost). Santa's two elves can be seen behind.
Last Christmas sees the Doctor being reunited with Clara and landing in the North Pole.
The new photo also has Santa holding what looks like a tangerine - something mentioned in the two-minute preview clip broadcast on Children in Need night.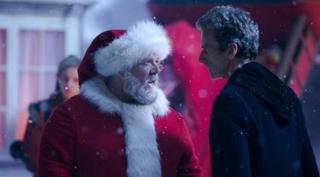 In the preview, Clara had an encounter with Father Christmas and his two elves, before the Doctor came to take her away in his Tardis.
The Doctor Who special is scheduled to be shown on BBC One on Christmas Day.