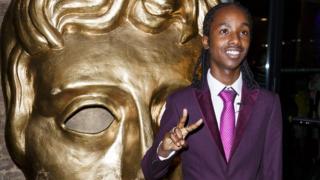 Akai goes to the Children's Baftas
The biggest names in kids' TV gathered in London on Sunday night for the Children's Baftas - the top awards in children's TV.
Akai Osei from the 4 O'Clock Club was one of the lucky few in the running to win a prize.
So Newsround followed him on his big day to see how he got on...
Watch more Newsround videos