The Baftas are one of the biggest TV awards ceremonies going and entrance is strictly restricted to the biggest names in entertainment.
But this year Newsround followed 4 O'clock Club star, and best performer nominee Akai, on a special journey from his home to Sunday night's event.
He took us through the different stages of getting ready and travelling to the star-studded night, with his mum in tow of course.
The winners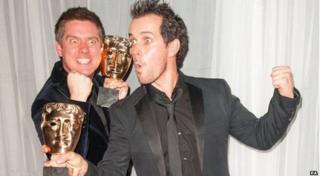 PA
On the night Dick and Dom celebrated a double win at the, taking the presenter and comedy prizes.
They won best presenter for Absolute Genius, and best comedy for Diddy Movies 2.
The ceremony was held at the Roundhouse in London and celebrates the best in children's TV, in the UK and abroad.
Nine-year-old Cherry Campbell from CBeebies show Katie Morag became the youngest ever Bafta winner, taking the performer award.
Katie Morag also won the drama prize.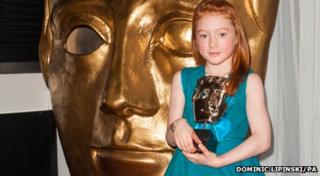 Dominic Lipinski/pa
Cartoon Network followed their win in channel of the year with an award for Adventure Time, which won the international category.
Operation Ouch! and Shaun the Sheep were both second-time winners, receiving awards in factual and animation.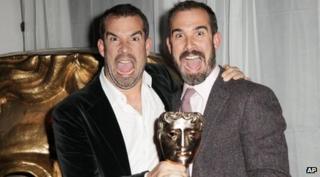 AP
Great British Bake Off spin-off show Junior Bake Off won in the entertainment category.
The Lego Movie beat tough competitors Maleficent, How to Train Your Dragon 2 and Frozen to win in the feature film category.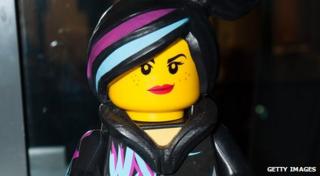 Getty Images
200,000 seven to 14-year-olds also voted for their favourite film, television programme, website and game in the Bafta Kids' Vote.
Frozen was the most popular feature film, Disney show Jessie was the top television programme, and Minecraft won in the game category and Bin Weevils was the favourite website.
BRITISH ACADEMY CHILDREN'S AWARDS: SELECTED WINNERS
Animation - Shaun the Sheep (CBBC)
Channel of the Year - Cartoon Network
Comedy - Diddy Movies 2 (CBBC)
Drama - Katie Morag (CBeebies)
Entertainment - Junior Bake Off (CBBC)
Factual - Operation Ouch! (CBBC)
Feature Film - The Lego Movie (Warner Bros. Pictures)
Game - Mario Kart 8 (Nintendo)
Interactive: Adapted - Disney Animated (Walt Disney Animation Studios)
Interactive: Original - DIXI (CBBC Online)
International - Adventure Time (Cartoon Network)
Performer - Cherry Campbell (CBeebies)
Learning: Primary - Lizard Girl (BBC Two)
Learning: Secondary - Poetry Between The Lines (BBC Two)
Presenter - Dick and Dom (CBBC)
Short Form - CITV Share A Story 2013 (CITV)
Writer - Debbie Moon (Wolfblood/CBBC)