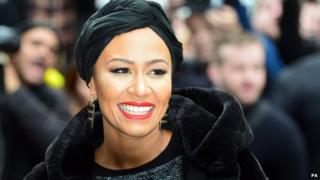 PA
Emeli Sande says the remake of "Do They Know It's Christmas?" needs to be rewritten and "a whole new song is required".
The lyrics to the original band aid single, which was released 30 years ago, have been changed to reflect the Ebola crisis in West Africa.
But Emeli posted a message online saying she's not fully satisfied by the changes.
The song looks set to become number one later today, after becoming the fastest-selling single of 2014.
Read our article on the criticism surrounding the Band Aid song.