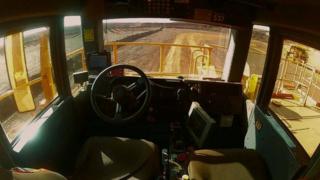 The monster trucks replacing humans
Australia is home to one of the world's richest sources of iron ore.
But mining is a tough business and there are some jobs that people don't want to do.
So if you're mining in the middle of a desert more than 600 miles from anywhere, robots could be the answer.
Computer controlled driverless monster trucks are being used to do the work usually done by humans.
Watch more Newsround videos