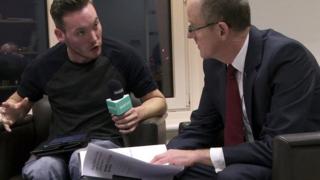 Anti-bullying ideas given to minister
All this week we've been asking for your suggestions on how to beat bullying.
On Thursday we sent Newsround reporter Martin down to London with viewers Emily and Libby to give some of your ideas to the man in charge of schools, Nick Gibb MP.
He told Newsround the way to reduce bullying in schools is by improving behaviour.
Watch more Newsround videos