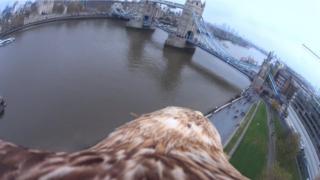 Eagle with camera flies over London
Here's a birds-eye view of London that you've never seen before.
An eagle called Darchan has flown across the city with a camera attached to him.
The film was recorded over the course of a week by the Imperial Eagle.
It caught some amazing pictures of the city from the air.
Watch Darchan's journey and decide which is your favourite bit.
Watch more Newsround videos