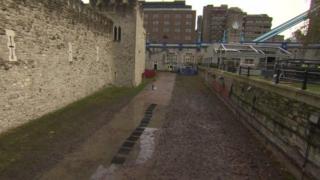 Muddy moat left after poppies removed
Volunteers have removed the ceramic poppies that make up the huge art display from the moat at the Tower of London.
Planting of the 888,246 hand-made poppies began in July, each poppy represented the death of a British and Commonwealth soldier during World War One.
The final poppy was planted on 11 November, which was Remembrance Day.
The poppies have been sold for charity and will now be packed and sent to their new owners.
Watch more Newsround videos