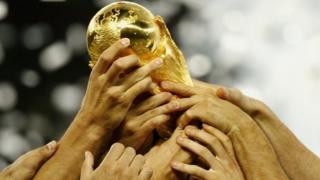 England may pull out of World Cup
The English FA are being urged to boycott the 2018 World Cup in Russia unless World governing body FIFA brings in big changes.
Former FA Chairman David Bernstein believes that it's time that FIFA was forced into changing the way that it operates. In particular he would like to see FIFA president Sepp Blatter quit his job.
This has come after a recent report into how Russia and Qatar won their bids to host the World Cup was widely criticised for not fairly responding to some of the issues people are worried about.
Watch more Newsround videos