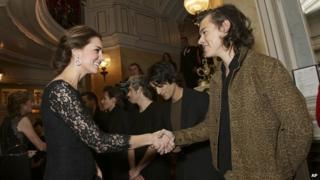 AP
One Direction say meeting the Duke and Duchess of Cambridge made them more nervous than any performance they've ever done.
The boys were introduced to William and Catherine at the Royal Variety Performance on Thursday night.
It was the first time the royal couple have been the guests of honour as the event, which is usually attended by the Queen. But that didn't stop 1D's Liam feeling all the pressure. He said: "It's the most nervous I think I've ever been."
Cheeky Harry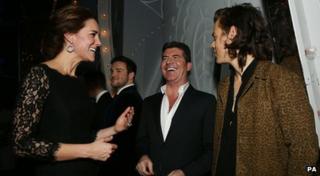 PA
The Duchess is currently 16 weeks pregnant with her second baby and Harry from the band couldn't resist complimenting her on how well she looked.
He said: "I said congratulations on the bump", but he then added that she "didn't look too bumpy."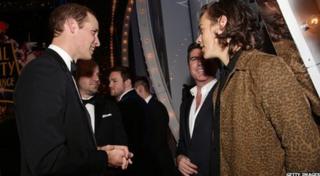 Getty Images
Prince William apparently told 1D that he had been "keeping a close eye" on their music careers so far.