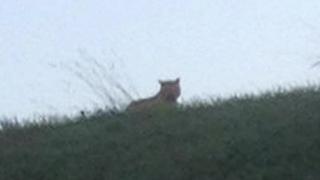 UGC
French police say they are searching for what they think could be a tiger on the loose near Disneyland Paris.
The hunt was launched after reports of the animal being seen in a supermarket car park.
A specially trained "wolf hunter" and other animal experts are now looking for the tiger.
People in the area have been told not to travel on foot while the big cat is still out there.
It is not known where the animal escaped from, but the Dinseyland theme park says it does not have any tigers.