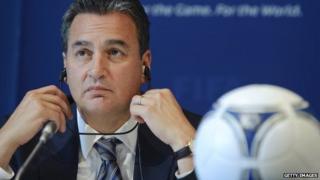 Getty Images
There's confusion over a report into how the hosts of the next two football World Cups were picked after the man hired to investigate the process questioned its findings.
Lawyer Michael Garcia has spent the last two years looking into whether Russia and Qatar won the right to stage the 2018 and 2022 tournaments unfairly.
Fifa, who run world football, said early on Thursday that both countries had been cleared of wrongdoing but just a few hours later Garcia himself said they had mis-represented his findings.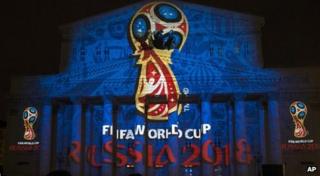 AP
The final report was written by Hans-Joachim Eckert, Fifa's independent ethics adjudicator, but based on Michael Garcia's investigation.
Fifa had hoped it would put an end to calls for the vote on who will stage those World Cups to be re-run.
But after Garcia spoke out lots of people, including UK MPs, have demanded that Fifa publish his findings in full and look again at the decision.