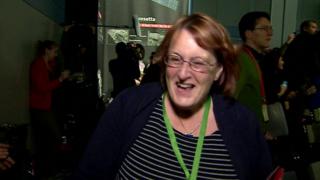 Amazing reaction to probe landing
The mission to land a probe on a comet has taken years to complete and for one scientist the joy at pulling it off was almost too much to take.
The successful landing was a huge breakthrough for the scientists who have worked on it for so long.
Professor Monica Grady from the Open University was overwhelmed with emotion when the confirmation of the landing came through.
Watch her reaction here.
Watch more Newsround videos