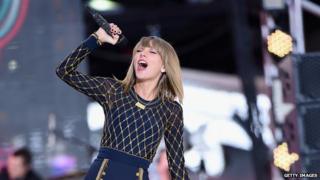 Getty Images
The man in charge of Spotify has defended the music streaming service after recent criticisms from Taylor Swift.
Earlier this month the singer removed all of her songs from the site and later explained she'd done it because she thought that artists, creators and producers were not being being paid fairly by Spotify.
But the Chief executive of Spotify, Daniel Ek, has now defended the site, saying that they have paid around £1.2 billion to the music industry to date.
Piracy
He added that around 12.5 million of their active members are paying subscribers and also that some of the alternatives to Spotify were illegal pirate music sites, that do not pay musicians at all.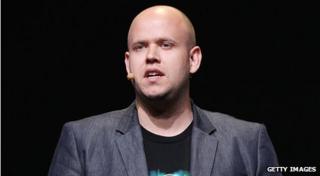 Getty Images
After removing her songs from Spotify Taylor said: "It didn't feel right to me. I felt like I was saying to my fans, if you create music someday, if you create a painting someday, someone can just walk into a museum, take it off the wall, rip off a corner off it, and it's theirs now and they don't have to pay for it."
Spotify say they hope she will change her mind and Taylor has said she's open minded about the future.