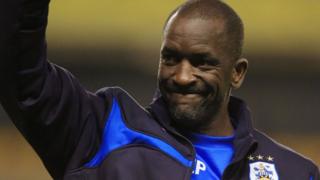 Lack of black managers "appalling"
A new study has found that very few football coaches and bosses are from black and ethnic minority backgrounds.
There are only 19 black and ethnic minority coaches in the 552 'top' coaching positions at professional English clubs.
In comparison, at least one in four football players comes from a black or ethnic minority background.
The government says the latest findings are "appalling and worrying".
The people who wrote the report have gone to parliament in London to give MPs a list of ways to improve things.
The study suggests that a lack of role models and low numbers of coaches finishing their training courses could be some of the reasons that fewer people from different backgrounds get the top jobs.
The Football Association and Football League are working on ways to boost the number of managers and coaches from different backgrounds.
Watch more Newsround videos