The Queen has led Remembrance Sunday commemorations, to honour servicemen and women who have died in war.
A two-minute silence was held at 11am, after which the Queen laid a wreath at the Cenotaph in London.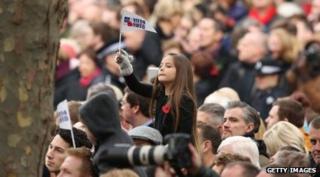 Getty Images
The Queen was joined by other royals, political leaders and war veterans, as well as large crowds who came to watch the ceremony.
Events have also taken place across the UK and abroad, including in Afghanistan.
Guide: What is Remembrance Day?
This year marks 100 years since the start of World War One, 70 years since the D-Day landings, and the end of the UK's war in Afghanistan..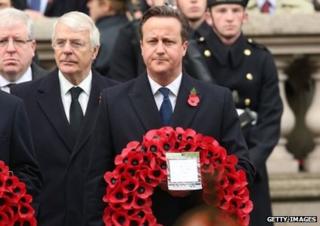 Getty Images
Prime Minister David Cameron said: "Today we stand united to remember the courageous men and women who have served our country, defended our freedoms and kept us safe."