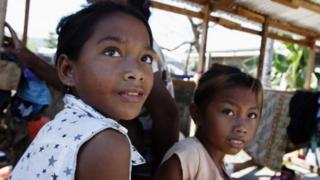 Life one year on from Typhoon Haiyan
Ceremonies have been taking place to mark one year since Typhoon Haiyan hit the Philippines.
The powerful storm left more than 7,000 people dead. Entire villages were destroyed.
More than four million people had to leave their homes, and many people are still living in shelters.
Watch the clip to see one school teacher showing what her life is like now.
Watch more Newsround videos