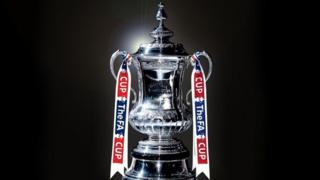 A history of the FA Cup
The oldest football cup competition in the world - the FA Cup - is back.
Things kicked off on Friday evening with non-league Warrington Town stunning League Two side Exeter with a 1-0 victory.
The FA Cup sees teams from the Premier League right down to amateur clubs competing for the famous trophy.
The first competition took place way back in 1871-2.
Leah gives us a history of the FA Cup.
Watch more Newsround videos