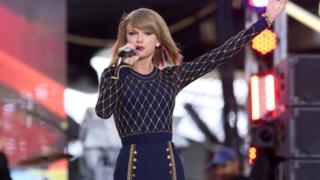 AP
Taylor Swift has spoken for the first time about the decision to remove all of her music from the music-streaming website Spotify.
The Trouble singer mysteriously withdrew every one of her albums and singles from the site earlier this week but had not explained why.
But in an interview with Yahoo Music she said: "I'm not willing to contribute my life's work to an experiment that I don't feel fairly compensates the writers, producers, artists, and creators of this music."
Open-minded
Taylor had spoken out previously about things like Spotify not being fair because they do not pay pop stars directly for the use of their material.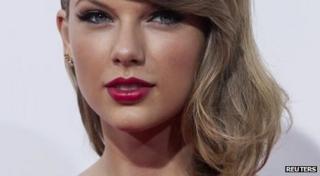 Reuters
The website said earlier this week that they hoped she would change her mind and while Taylor says she is open-minded about the future she doesn't sound like she's going to reverse her decision any time soon.
She added: "It didn't feel right to me. I felt like I was saying to my fans, if you create music someday, if you create a painting someday, someone can just walk into a museum, take it off the wall, rip off a corner off it, and it's theirs now and they don't have to pay for it."