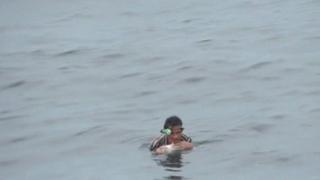 Man rescued after two days in Pacific Ocean
A man has been rescued from the Pacific Ocean after two days.
Solano Salazar from Colombia in South America was fishing with a friend last Friday, when their boat capsized.
He survived by holding on to a foam cooler in order to float.
The Colombian Navy found him floating 35km from the coast.
Neha Bhatnagar reports.
Watch more Newsround videos