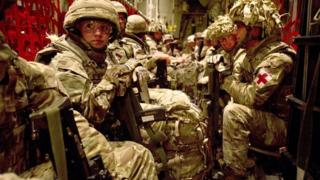 EPA
The UK is planning to send some military personnel back to Iraq, three years after British troops left the country.
Army trainers will be sent to the capital Baghdad in the next few weeks to help Iraqi forces in their ongoing battle with Islamic State (IS) fighters.
IS have taken control of several parts of Iraq and Syria in recent months but the UK government said the limited mission would not lead to British combat troops being sent in to fight.
The last British forces were pulled out of Iraq in 2011, eight years after the mission that brought down the former leader of Iraq Saddam Hussein.
TACKLING ISLAMIC STATE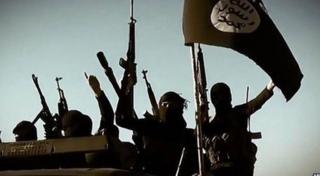 AFP
The UK launched its first air strikes against IS targets in Iraq on 30 September.
In an interview with the BBC from Baghdad, the government's Defence Secretary, who helps make decisions on the future of the armed forces, Michael Fallon said that Iraqi forces were making some progress in halting the advance of Islamic state, but they urgently needed more help from Britain.