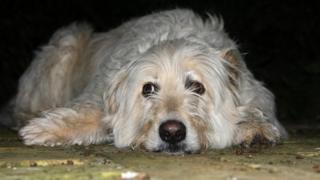 Bonfire night can be a stressful time for pets who don't really understand what is going on.
The loud bangs and flashes from fireworks, can often scare them or make them feel a bit nervous.
Members of the RSPCA have offered advice to pet owners, asking them to make sure there are plenty of blankets and places where pets can hide, if they get scared.
So we want your tips for helping your pets stay calm this bonfire night.
This chat page is now closed. Thank you for all your comments!
Your comments
I have a very placid cat so it is quite easy. We close the blinds and give him some tuna and stroke him a lot!
Emelia, Manchester
I put my dog Toby in his cage and put a blanket over it and close the door so he doesn't get scared.
Lara, Wales
My dog is very scared of fireworks. We try give him as much love as possible and to keep him safe we put him in his crate.
Freya, Lancashire
My dog is called Pedro and he gets really scared but my rabbit, Melo, is fine.
Lucy
My dog Tess is very scared when it comes to fireworks, sometimes she hides behind the television.
Olivia, Merseyside
All I do is put my dog in the living room but he is old and deaf so it does not bother him, he goes into a deep sleep.
Grace, Staffordshire