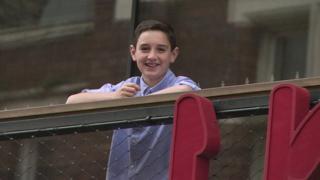 Campbell's tour of Everyman Theatre
The Everyman Theatre in Liverpool was recently named Britain's best new building of 2014.
, which is a massive deal in the world of architecture.
The Everyman reopened this year after a big refurbishment.
13-year-old Campbell has been going to theatre's young acting group for three years.
He shows us around and tells us just what's so great about the Everyman.
Watch more Newsround videos