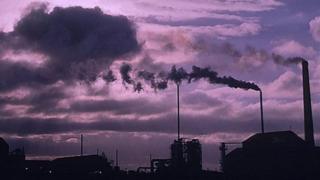 Experts from the United Nations have found strong evidence that the way humans are using energy is changing weather patterns.
The unusually warm autumn weather may be explained by climate change.
To help the problem, the scientists say people need to reduce the amount of energy they use.
They also want governments from around the world to introduce stricter targets on energy.
The expert panel say that by 2050, most of the world's electricity needs to be produced using low carbon sources.
Energy sources which create less carbon dioxide create less pollution. Low carbon sources include wind power, solar power, and hydro or water power.