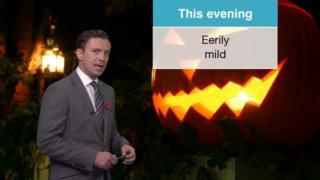 Your Halloween weather forecast
It's the spookiest time of the year for some Halloween trick or treating fun.
But will you need to carry an umbrella over your broomstick or leave the extra ghoulish layers at home?
Fear not, we have all the answers in our spooky weather forecast from BBC weather's Alex Deakin.
Watch more Newsround videos